Car Accidents
---
---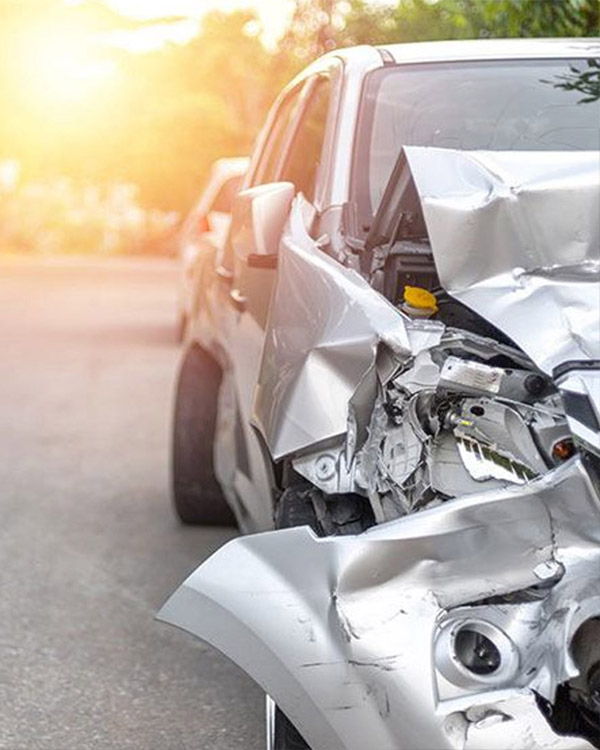 The Basics
Car accidents are a part of life on the road in Texas. In 2019 alone, there were over half a million car accidents on Texas roads and highways with over 250,000 injuries (according to the Texas Department of Transportation). If you're a victim of a car accident and suffered physical injury, emotional trauma or both, you deserve compensation beyond what the insurance companies will offer to make you go away. Insurance companies have one goal: to pay you as little possible so they can close your claim and not take losses. But you deserve better treatment than that.

Bormaster Law has years of experience in helping car accident victims stand up to insurance companies and receive fair compensation through tough settlement negotiations or in court. We take your case personally and we don't back down until you've received justice. And most importantly, you don't pay unless we win.
Here's how we help you if you're a car accident victim in Texas:
1. We Help You Get Medical Treatment
Beyond taking care of your body and making sure that you're on the path to healing as quickly as possible, you need licensed medical professionals to document your injuries and generate the proof you need of the effects of the accident. Prompt medical attention is paramount to a successful case. Bormaster Law works closely with you to make sure you are meeting with medical professionals who are experienced in car accident injuries and can quickly diagnose the effects of your accident and help you with the proper treatment for those effects. Even if you feel fine shortly afterward, a trained expert can quickly identify potential impacts and treatments necessary to prevent long-term negative effects. We make sure all of these areas are documented and accounted for so that you're compensated for any current and future impact of your accident. 
2. We Send Out a Notice of Representation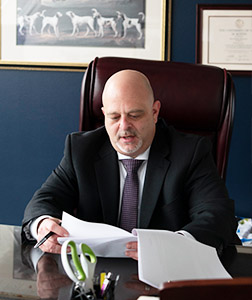 As soon as Bormaster Law is on the case, we let the insurance company know who they're dealing with. The Notice of Representation informs the insurance company that we'll be handling everything for you, from conversations and case details to strategy and negotiating a settlement. They learn quickly that your case is our top priority and that we take the outcome personally. Insurance companies are constantly working to get information from you and anyone else that will ultimately devalue your case and reduce the settlement amount. Our experience allows us to establish a foundation that will put you in the strongest possible position for negotiating down the line.
3. We Determine the Value of Your Claim
Insurance companies will rarely tell you (or offer you) the full value of your claim, and they certainly won't explain all of the different areas where you may be entitled to damages under Texas law. Our team at Bormaster Law is well-versed in every legal intricacy that entitles you to compensation, and we hold the insurance companies to the highest standards of paying you the full value of your case. If you aren't aware of how much you deserve, it's hard to get fair compensation. Bormaster Law will use its best effort and all available means to determine and demand the full value of your claim every time, and we'll fight every step of the way for you to ensure that even with legal fees accounted for, you have the best chance possible to walk away with more compensation than you ever could have received on your own.
4. We Send a Demand Letter and Negotiate a Settlement
After a careful assessment and compilation of all the relevant evidence and information, a Demand Letter needs to be sent to the insurance company of the at-fault driver. This will illustrate in black and white terms the fullest amount you are entitled to under their insurance policies and Texas state law, and it forces the hand of the insurance company to revisit their offer knowing the weight of the law and experienced attorneys are on your side. Bormaster Law's extensive experience in this area means we can come to the table prepared and in a position of strength and not walk away with a settlement amount that is less than what your case is really worth. 
FAQs About Car Accident Claims in Texas
Q: How much is my car accident case worth?
The value of your case is predominantly determined by the severity of your injuries, the amount of your medical bills that correlate with those injuries, and how the accident has affected your day-to-day life. There are several other factors that can come into play, such as the at-fault percentage of the accident (and level of recklessness of the at-fault driver), property damage, the opposing insurance company and more. While determining a dollar value for your particular case might look like simple math on its face, at the end of the day, your case will only be worth what you can convince the opposing insurance company to pay out (without ultimately filing a lawsuit). And nothing convinces insurance companies to relinquish fair compensation like an experienced legal expert who knows the tricks of the trade and cares about you as an individual. Bormaster Law gets to know you in a way that most other law firms typically won't so that we can understand exactly how your life has been impacted on every level to make sure every area of potential compensation is accounted for, and our promise to you is that we will use our best efforts to accurately determine the value of your case and will rarely, if ever, advise you to settle for anything less than a completely fair payout on your behalf.
Q: What if I can't afford a lawyer?
Many people don't pick up the phone to get legal help for their personal injury case simply because they are afraid they can't afford legal counsel. But Personal Injury Law in Texas is typically based on a contingent fee contract, which means Bormaster Law agrees to only take legal fees when there is a settlement, and we only get paid FROM the settlement. In short, you don't pay a dime unless we win your case and even with our fees taken into account, more often than not you will likely still walk away with more in your pocket than you probably could have ever gotten on your own. Don't fight your case alone– let Bormaster Law help you get every cent that you deserve!
Q: How long does it take to get a settlement and when do I get paid?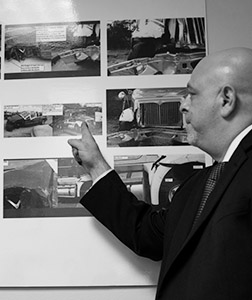 Most cases are resolved within 9-18 months, but the legal process can take longer if it's not navigated skillfully. Appropriate and aggressive communication needs to be sent to the insurance company and adjusters to make sure that your case remains a priority. That said, it's important to not rush the process at the cost of affecting your potential settlement amount. Insurance companies love when they believe you're rushing because they will turn it into leverage by withholding the proper value of your case. It's important the insurance company knows you are more concerned with them treating you fairly over settling early. Our team at Bormaster takes your case personally, and we make sure every communication is sent and every detail is accounted for to get your settlement resolved in your favor as speedily and thoroughly as possible. Once a case is settled, the insurance company will send checks to our firm and we disperse your portion directly to you.
Q: How long after my accident do I have to file a claim? 
While it's important to file a claim as soon as you can to make sure you get the most out of your case, the Texas Statute of Limitations on a personal injury and wrongful death claims is two years to either settle your claim or file a law suit. This "statute of limitations" as it is called is typically paused if a minor is involved until two years from the date the minor reaches age 18 but the medical portion of a minor's claims is the responsibility of their legal guardian (usually their parents) and that person or persons only has two years from the date of the accident to resolve that portion or they are no longer allowed to collect for those medical bills that they were responsible for before the minor reaches the age of majority. There are instances where a different start date could be legally determined based on unique factors, but these situations are rare. The general rule of thumb is that the closer to your accident you start a claim, the more likely it is that you will receive a top-dollar settlement AND have your bills paid without a fight. Much of the evidence that Bormaster helps you compile and present to insurance companies is based on prompt and consistent medical treatment that provides documentation and dollar amounts of how your life has been negatively impacted. So don't wait… get in touch with us today so we can help you get the compensation you're entitled to!
Q: What if the driver that caused the accident is not insured? 
If the at-fault driver of your accident was not carrying their own insurance at the time of the crash, it's even more important to speak with an attorney right away. Recovering damages and financial compensation is very difficult in situations where there is no insurance company to pay out those damages, and oftentimes the course of action is to pursue policies within your own insurance agreement called an Uninsured/Underinsured Insurance Policy. If you don't have this coverage in your policy, you can also sue the offending driver directly (although it's rare that this is a practical option; in most cases the driver will not have the assets to actually pay the damages they are responsible for). Both of these options require skilled legal counsel and attorneys that know Texas Personal Injury Law inside and out. Bormaster Law can help you secure the maximum amount of compensation and will fight for you every step of the way.
Things To Know
If you have filed or are considering filing a claim for a commercial trucking accident case, you can familiarize yourself with the following terms, statistics, and items to be better prepared for the claims process or specifics relevant to your situation:
Damages
There are three types of damages you can cite in your claim: economic, non-economic and punitive. Economic damages are direct compensation for medical expenses as a result of sustained injuries (and can apply to both past and future expenses), lost wages, an inability to earn similar or any wages in the future and more. Non-economic damages are intangible elements such as psychological suffering from pain and trauma, long-term or permanent body disfigurement, emotional distress and other mental-wellness related afflictions. Punitive damages are an additional payout on top of your previously-determined damages that are applicable if it can be definitively determined that the truck driver showed reckless/malicious behavior connected to the accident, or if fraudulent behavior is determinable in some way.
720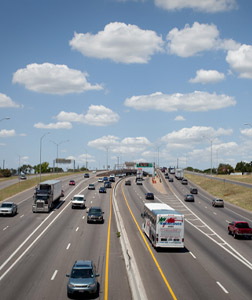 That's the number of people who are hurt EVERY DAY in vehicle accidents in the State of Texas, Texas Department of Transportation. If you've been injured in a car accident, you're not alone… and Bormaster Law has endless experience in helping people just like you get compensation. 
Contributory Negligence
Under Texas Law, the drivers of the vehicles involved in an accident can all be partially at fault for the accident they are in. So long as you are found to be less than 50% at fault you should be able to recover something. However the amount you recover is lowered by the percentage of fault you are determined to have. So if, for example, you are found to be 10% responsible for causing the accident and the award is $10,000–the amount of the award would be lowered by 10% (or $100) because you caused 10% of your own harms in the above example. If you are determined to be more than 50% at fault you don't get to recover anything in Texas—even if the other driver was found to be 49.9% responsible for causing the accident. So doing things early to document the cause of the accident—even while still at the scene of the accident—can be crucial. It doesn't matter if you have to have your limbs amputated and are going to spend the rest of your life in a wheelchair where figuring out the percentage of fault for the cause of the accident is concerned. In Texas if you are found to be more than 50% at fault you get nothing. We are engaged from the moment we are hired and are there to help you document what you still can; help you make sure you are properly prepared to give a statement (when appropriate) to the Insurance Adjuster; making sure we have photos and damage estimates and materials to provide to an accident reconstruction expert when appropriate; making sure we have placed them under legal preservation requirements so that they can't destroy or lose evidence that may be necessary to determine fault percentages and more. You don't want to fight this battle alone. Let our experienced team get engaged early so that percentages of fault are our worry and getting better is yours.
Uninsured Motorist/Underinsured Motorist Insurance Coverage
This is a type of coverage that some drivers have in their insurance policy that allows you to pursue compensation from your own insurance company in cases where the driver that caused your accident does not have their own insurance. Since this process is very similar to pursuing compensation from a policy that does not belong to you, call our attorneys at Bormaster Law so we can help you navigate the process confidently and successfully. You might think your insurance company is on your side, but they have the same goal as every other insurance holder– to pay you as little as possible to protect their profits. Bormaster Law will fight for you and make sure you receive the highest possible amount of compensation.
Don't Hesitate to Ask...
Get a Free Consultation
We're here to help. Whatever your legal or financial dilemma is, don't wait-- get in touch with us today and allow us to offer a 100% free consultation on your case.
Fill out the form above to receive a free and confidential initial consultation. Don't worry, we will never share your information or use it to send unwanted communication.