Catastrophic Injury Assistance
---
---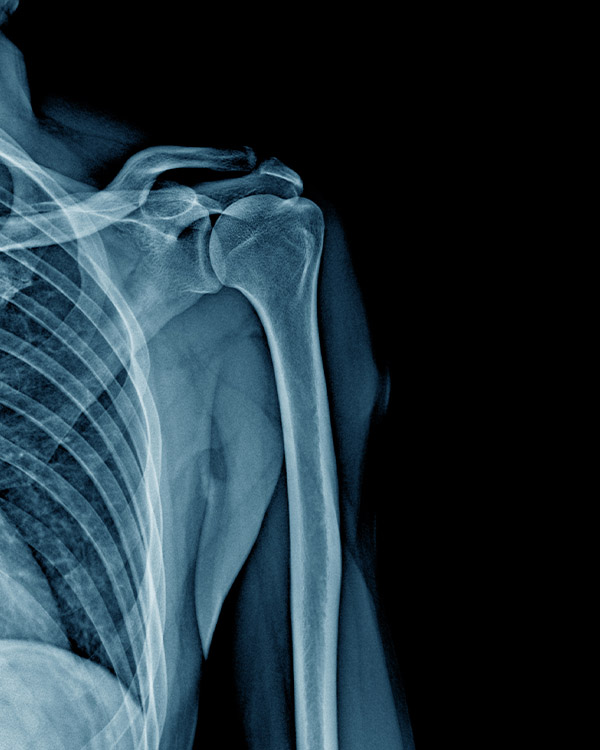 The Basics
Injuries are expensive and can be life-altering. And accidental injuries from someone else's negligence are incredibly frustrating and potentially devastating. If a wrongful injury prevents you from working and racks up massive medical bills, it's easy to feel completely buried in a landslide of debt, doubt and fear. That's where Bormaster Law comes in.

All too often, the individual or organization responsible for your wrongful injury won't take responsibility for the accident. And without legal help, you can be left fighting an impossible battle for justice while your day-to-day life is being overrun with new challenges from your injury. As personal injury professionals, we'll make sure that the responsible parties are held accountable and you get the compensation you deserve. And you don't pay unless we win.
Here's how we help you if you're a Catastrophic Injury victim:
We take your well-being seriously.
The reason Bormaster Law gets results in our personal injury cases is because we care about the people we're working for. We get to know you, get to know your situation, and we take charge of making sure your rights are protected so you can focus strictly on your recovery. All the details of how your life has been affected are instrumental in winning a fair settlement.
We're experienced in several different Personal Injury areas.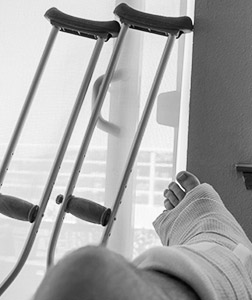 Over the years, we've successfully handled thousands of personal injury cases covering an incredible variety of circumstances. We've fought to protect the rights of victims suffering from:
Car accidents

Commercial vehicle and trucking accidents

Workplace injuries

Wrongful death

Offshore injuries

Home injuries

Child injuries

Poison/sickness

"Slip and fall" injuries

…and many other personal injury cases
Our experience in these areas means we're prepared for whatever your situation throws at us. We know Texas law, and once we know you, we're prepared to fight your case to the end.
We know how to properly value your case.
As a victim of a wrongful catastrophic injury in Texas, you deserve compensation for: 
Pain and suffering – both physical and emotional

Mental anguish

Lost wages and opportunities

Loss of employment

Loss of enjoyment of life

Permanent physical impairment

Expensive medical bills

Future medical expenses

Lost wages and opportunities

Lost loved ones

…and more
Part of our process of learning who you are is tied directly to our expertise in understanding just how much your life has been negatively affected by your injury. Nobody takes the fight to the responsible parties like we do… and since we're armed with every detail of how their negligence has burdened you, we can clearly demonstrate the full value of your case under Texas law.
We know who to fight to make sure you're compensated.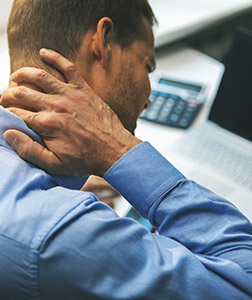 With catastrophic injury cases, knowing who to hold responsible for compensation and how to pursue it is just as important as knowing the laws around your claim. Depending on your situation, you may be pursuing assets from the responsible individual in a civil suit, or you may be going up against a team of corporate lawyers and insurance companies in heated negotiations. Whatever the situation, we've almost certainly successfully faced it before. Let us do the heavy legal lifting so that you can focus on getting better.
We can probably get you more compensation than you can on your own.
Even if you know the law backwards and forwards and know exactly where to pursue compensation, you're still at the mercy of convincing the offending party how much to settle your case for. And the fact is that opposing insurance companies or legal counsel just won't take you as seriously as an individual as they will with an experienced team of personal injury attorneys fighting for you. When Bormaster Law is on the case, we immediately let the people responsible know who they're dealing with. And we promise that with us on the case, you will likely get more in your settlement than you probably would have ever gotten on your own, even with our fees taken into account..
You don't pay a cent unless we win.
We're not here to take your money. We're here to win your case and get you compensated for your suffering. That's why our consultations are completely free, and the entire case is paid for through a small contingency fee based on your winnings, either in-court or as part of an out-of-court settlement. We've recovered millions of dollars for our victims in cases just like yours, and we can do the same for you.
Don't pay in blood for an injury that's not your fault. Talk to one of our catastrophic injury lawyers today and let Bormaster Law handle your case for you.
Don't Hesitate to Ask...
Get a Free Consultation
We're here to help. Whatever your legal or financial dilemma is, don't wait-- get in touch with us today and allow us to offer a 100% free consultation on your case.
Fill out the form above to receive a free and confidential initial consultation. Don't worry, we will never share your information or use it to send unwanted communication.