Terry B.
Car Accident Case
---
---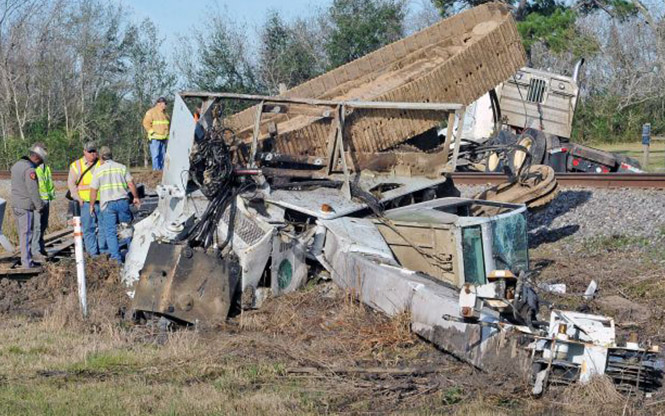 "Ryan and his team saved me from years of financial hardship"
Amount: $1 million
Terry B. was driving to work when a nearby train wreck threw debris into the road, causing him to be rear-ended as he braked and ultimately pushed into the debris. "Almost 2 years later, I was $340,000 in the hole in medical bills with life-altering back surgery," he says. "My life had been permanently changed."
---
Show Case Details
Bormaster Law got involved and immediately took control of Terry's case. They pursued thorough documentation of the causes of the accident, established that Terry was not at fault for his accident, and most importantly, got to know Terry and how his life had been altered so that adequate compensation could be determined. Armed with this information, Bormaster Law took the case to the responsible entities and secured a million-dollar payout for Terry and his family. "I can't thank Ryan and the rest of Bormaster Law enough for everything they did for me," says Terry. "Ryan will remain a friend forever and there is always a spot at the table for him in my home to eat my famous BBQ."
Sylvia H.
Commercial Truck Accident Case
---
---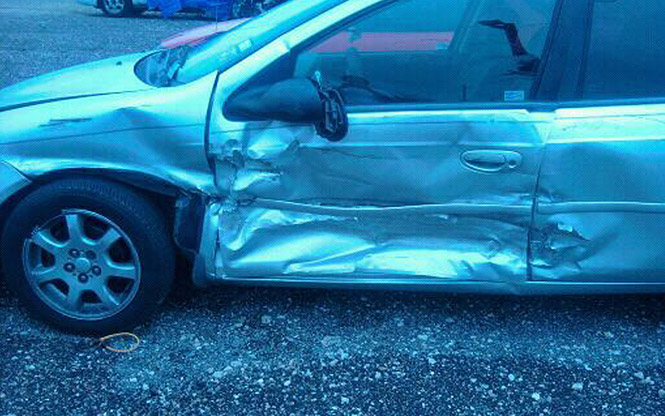 "I would never be where I am today without the help from Bormaster Law"
Amount: $1.1 million
Sylvia H. was driving through an intersection when her entire life changed in an instant. A commercial Ford F250 Super Duty truck ran a stop sign and plowed into her vehicle, leaving Sylvia needing significant back surgery, injuries that will never recover and hundreds of thousands in medical bills.
---
Show Case Details
"The rate of speed that the truck was going at caused major property damage and bodily injury," Sylvia recalls. "After my back surgery, my medical bills were almost half a million dollars and I would need treatment for the rest of my life." When Ryan and the team got on the case, they immediately began compiling every detail of the accident, as well as understanding the future impact that Sylvia's new medical needs would have on her day to day life. "I am incredibly grateful to Ryan and Bormaster Law for making sure I received all the treatment I needed, as well as providing a life care plan for me for future damages," says Sylvia. "Their extreme care and diligence meant so much to me, and their personal attention is what won my case."
Linda T.
Catastrophic Injury Case
---
---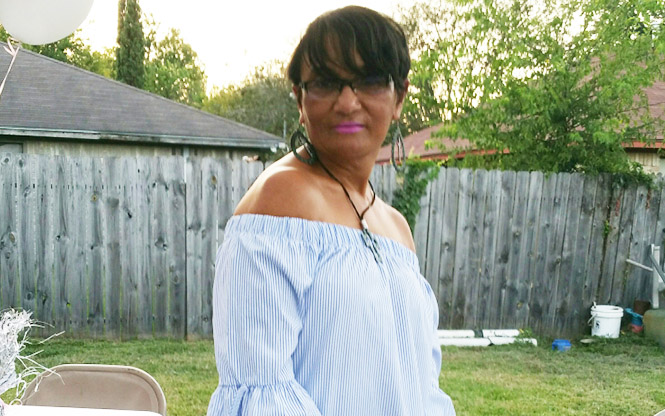 "Your compassion and diligence saved me from disaster... thank you!"
Amount: $80,000 (pro bono)
"I was an active and healthy 60 year-old that worked out regularly," Linda remembers. "The day I was rear-ended on my bicycle by an F350 truck, my life was radically changed." Saddled with medical bills she couldn't afford and a permanent disability, Bormaster Law went to work for Linda Taylor.
---
Show Case Details
One day while she was out cycling, Linda was hit from behind by a Ford F350. She was severely injured, life-flighted from the scene, and ultimately buried in nearly half a million dollars of medical bills and not enough policy limits to pay for them. "Ryan and his team immediately fought for me to reduce my medical bills, and after hearing my story and seeing my medical records, it was placed on your heart to not charge me for the amazing work you had done!" Linda says. "Had it not been for your compassion, I would have been left permanently disabled with bills I could never afford. We sincerely thank you for what you have done for us."
SEE WHAT MORE OF OUR CLIENTS HAVE TO SAY!

---
Ryan and his staff were wonderful! They explained the process so well and were so professional and caring in helping me get my life back on track and not worry about my car accident case. Everything was settled in a timely manner and Ryan made sure that I received a fair settlement that covered my losses and then some! An AWESOME team doing GREAT work!
—Chandra G. W., rear-ended by another vehicle, causing property damage and physical/emotional trauma

---
The Bormaster team is made up of genuinely good people who go the extra mile to help you. They welcomed me with open arms and they were so honest and transparent in a way that you don't see in most attorneys. So grateful to everyone there!
—Brittany C., a pedestrian who accumulated large medical bills after being struck by a vehicle

---
I'm so glad I found Bormaster Law... they turned out to be the best lawyers I could have hired after my hit-and-run accident. They made sure I was receiving medical help until they won my case. On top of that, they helped the police track down the driver of the car! They never gave up on me… thank you again for all your help!
—Sandra T., injured in a hit-and-run car accident

---
From the moment I met Ryan, I knew I'd made the right choice. With any accident, the first step is getting proper medical help and the Bormaster team couldn't have done a better job. Dustin, the paralegal, routinely followed up with me during my recovery and always had a prompt response to my litigation questions. I can't overemphasis how wonderful Ryan, Dustin, and all the employees at Bormaster Law are to work with. I would highly recommend them to anyone seeking attorney services!
—Matt L., injured in a car accident

---
Bormaster Law handled my case professionally and accordingly. All my appointments for outside medical treatments and diagnostic treatments were without worry, and I was totally satisfied with the settlement I received. I am 100 percent sure I would use this firm again, if needed. Also, I would like to thank all the parties that assisted me during the total heartache I was facing. Great job!
—Corey W., personal injury case

---
I can't express my gratitude for the effort and dedication Bormaster Law gave my case. It was quite a long and upsetting process and I never thought anyone would stay by my side for this long. It is really hard to make someone who doesn't know you believe in you, but Bormaster Law put all their efforts in helping me get my compensation and never stopped fighting for me. They took all the stress and restored everything for me… their faith, knowledge, and determination were the thing that solved my worries. Thank you!
—John G., personal injury case
Choose the Law Firm That
Fights For You
Bormaster Law puts your well-being and peace of mind at the forefront of every decision we make in your case. Other law firms may negotiate too soon, may compromise too much and may seem like they care too little. With us, there's no boilerplate process and no templated settlement offers. When we've made our case, the competition will know exactly how your life has been impacted and exactly how much compensation you deserve. And we'll fight for every penny until justice takes place. That's our promise, from our family to yours.
Don't Hesitate to Ask...
Get a Free Consultation
We're here to help. Whatever your legal or financial dilemma is, don't wait-- get in touch with us today and allow us to offer a 100% free consultation on your case.
Fill out the form above to receive a free and confidential initial consultation. Don't worry, we will never share your information or use it to send unwanted communication.